-- 30 April 2018 --
Emmy Award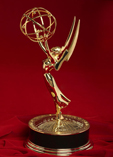 Vivek has won a Creative Arts Emmy Award in the category of "Outstanding Music Direction and Composition" for his work on the new Warner Bros. animated series The Tom and Jerry Show. This was Vivek's second consecutive Emmy nomination for the show. The cartoon features the characters of the classic show, but with all-new stories and animation, and contains wall-to-wall music along the lines of the original.

You can listen to select excerpts of Vivek's music from The Tom and Jerry Show here.

Presented by the National Academy of Television Arts & Sciences, the 45th Annual Daytime Emmy Awards ceremony was held April 27-29, 2018.


Drums Score

Last summer, Vivek composed and performed the drums score, under the direction of Little Girl and the Robot, to a whirlwind tour of the New York Metropolitan Opera and American Ballet Theater, for the New York Times.
A surprise hit, the video has thus far received over 2.2 million views. Vivek performed the score live to picture. Check it out (and watch 'til the end for a behind-the-scenes cameo appearance).

Music for Video Campaign

Beginning last year, Vivek has been composing music for the #WhyIMake campaign -- a platform for prominent "makers" to tell their own stories via video showcases, serving both as role models and inspiration for others.
Directed by Bann Roy, the #WhyIMake videos feature diverse people such as NASA astronaut Don Pettit, discussing what itŐs like to be a maker in space; Adam Savage, co-host and executive producer of MythBusters; Atari founder Nolan Bushnell and his family; actor, author, and woodworker Nick Offerman.
To watch these videos, visit www.WhyIMake.org.
You can hear excerpts of Vivek's music from the campaign here.

Feature Film Now Streaming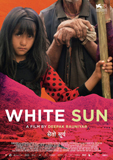 The feature film White Sun is now streaming online at outlets such as Amazon.com. Vivek's music for the film plays with a light touch, obliquely supporting this delicate and superbly crafted political drama/dark comedy set high in the Himalayas. White Sun won the Interfilm Award at the Venice Film Festival and has received rave reviews from the Hollywood Reporter, Variety, BBC, New York Times, and elsewhere.
Directed by Deepak Rauniyar (Highway) and edited by David Barker (Daylight, Here), the film's production team includes Joslyn Barnes (Shadow World, This Changes Everything) and Danny Glover (The Color Purple, Lethal Weapon).
You can hear Vivek's closing music from the film here.

Music for Interactive Documentary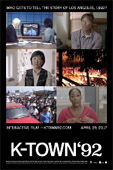 A few months ago, Vivek composed music for the K-TOWN '92 interactive documentary, directed by Grace Lee (American Revolutionary, The Grace Lee Project). K-TOWN '92 explores the impact and legacy of the Los Angeles riots/rebellion/civil unrest 25 years later through a diverse range of stories from Koreatown and beyond.
When you visit the K-TOWN '92 site, you select from a mosaic of characters, archival and news footage, and prompts that enable you to hear from communities of color whose stories have been widely unheard and ignored.

New Animated Television Season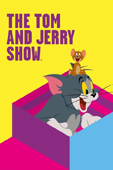 Vivek is currently composing music in his third season of The Tom and Jerry Show, the Warner Bros. reboot of the classic Tom and Jerry animated series. To date, Vivek has scored over 70 episodes of the show, and as with the previous seasons, he is alternating episodes with esteemed composer Steve Morrell. Vivek's work dovetails with that of one of the show's sound designers, Grammy-winning recording/mix engineer and songwriter/musician Dan Blessinger. Furthermore, select episodes in past and present episodes feature songs (in the tradition of timeless Hollywood musicals), co-written by Vivek with Dan Blessinger.

Vivek's score music on the show is steeped in the traditions of the classic cartoon, but also infuses modern aesthetics creating a unique amalgam that is harmonically rich, rhythmically agile, and dramatically sensitive. The music moves fluidly between 19th-Century European Romanticism, 20th-Century American jazz, and present-day idioms eschewing cultural and geographical boundaries.

You can hear excerpts of Vivek's music from a few previously aired episodes here.

Further Updates

Vivek is currently scoring the indie comedy, "Rainbow Bridge," starring Chrissy Mazzeo and Hari Kondabolu. Details coming soon.
Please check the Maddala Music | Press page to read recent interviews and news articles.
...And stay tuned for more news in the coming weeks and months.